In today's article, we discuss one of the most important elements of event planning: pedestrian footfall.
2022 has been a busy year, with plenty of public events taking place all around the country since restrictions were lifted. This means that event planners are now making up for lost time and revenue, organising a plethora of events from gigs and festivals to farmers' markets and GAA matches.
But no matter what kind of event you're planning, you need safe, traversable and accessible solutions for pedestrian footfall.
Check out some of the tips below to make sure your event is accessible to all types of footfall.
What is needed for a safe layout for pedestrian footfall?
Barrier fences
Barrier fences are essential safety and crowd-management tools for public events. They can be used to direct people where you want them to go, as well as to block off certain areas that may be dangerous or off-limits to the public.
Barrier fences come in a wide range of options from basic PVC to more heavy–duty ones, and they can be stacked and connected in different configurations depending on your needs.
You can also get fences with reflective strips for added safety during nighttime events.
Traffic cones
Traffic cones are an easy way to mark out designated parking areas and 'no-go' spots.
To ensure maximum visibility, make sure you get cones with a reflective strip around the middle. This is crucial for safety in high-traffic areas, especially if it's an event that continues on into the evening or overnight (i.e. gigs, festivals).
They usually come in orange but you can also get different colours to suit your brand.
Speed bumps
Most public events will have large numbers of people driving to them, as well as buses and taxis going in and out. If you don't have access to a purpose-built car park, you'll have to create your own, which can be challenging when it comes to health and safety aspects.
If possible, you should install speed bumps to ensure vehicles are not able to drive at high speeds which would endanger pedestrians and other drivers.
Speed bumps are very easy to install and remove, and they come in a variety of heights so you can choose the speed you'd like the traffic to adhere to.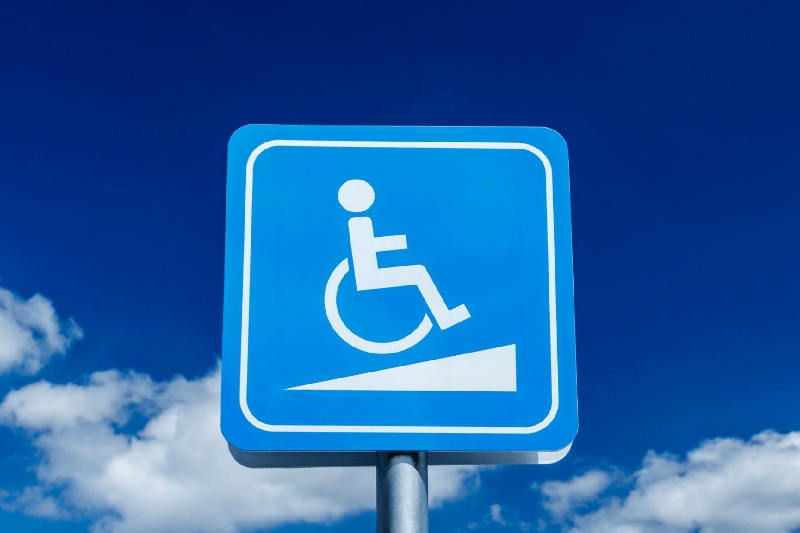 Wheelchair ramps
Accessibility should be a top priority for any public event to ensure that everyone can enjoy it and join in the fun.
To make sure your event is wheelchair-friendly, place temporary wheelchair ramps anywhere there are steps or other obstacles.
Additionally, you should consider researching methods to ensure accessibility for all guests and reaching out to local authorities for more guidance and advice.
Cable protectors
Large events need lots of cables and wires to power all the lights and sound systems, but these can present a major safety hazard if they are left exposed and lying around. All it takes is for one person to trip over a cable and injure themselves or damage the equipment, neither of which is something you want to happen at your event.
To avoid endangering event-goers or leaving yourself open to a lawsuit, invest in some heavy-duty cable protectors. They provide high-visibility protection and allow pedestrians, wheelchairs and even vehicles to pass over them safely.
Pedestrian footfall also requires temporary access solutions
As well as protecting the public, you also need to think about protecting the ground beneath them and making them traversable in all weather conditions.
Ground protection mats are an ideal solution as they are strong and resilient enough to handle large volumes of pedestrian footfall, as well as plant machinery and vehicles. They provide a stable walking area for event-goers, which is especially important in wet or muddy conditions.
Even in summer, the weather in Ireland is unpredictable, so having ground mats in place means you are prepared no matter what the day brings.
Another popular option for flooring at events is our aluminium trackway panels, which can cater for everything from pedestrian footfall to car traffic and even the heaviest of industrial vehicles.
The importance of signage
For an event to run smoothly, it is essential to have clear, easy-to-read signage in place.
The most obvious use of signs is to direct people to different areas such as toilets, stages and food stalls, but they are also important for other reasons.
Signs can be used to:
Raise safety awareness (signs should clearly indicate where the fire exits are, as well as what to do in an emergency)
Promote the event itself
Give people essential information
Increase your brand visibility
Direct people to your social media platforms
Advertise other events you're planning
Effective pedestrian footfall solutions for events
Pedestrian access and safety are extremely important for any large-scale event, including:
Concerts
Festivals
Markets
Fairs
Matches
Outdoor car parks
But no matter what the event is, you must ensure a safe, enjoyable experience for pedestrians.
TerraTrak Plus is a fantastic solution for this. It is the ultimate heavy-duty flooring for large-scale events and gatherings, with features such as:
Slip-resistant material
Distinct overlapping design and locking system which provides an uninterrupted and gap-free walkway
Strong enough to allow vehicles and heavy machinery to traverse the ground, even in wet and muddy conditions
Easy to install with just two people
Made from environmentally-friendly material that allows grass to grow underneath
Ensure that your event is safe and accessible to the entire community. Get in touch with us today and allow us to take some of the pressure away from planning outdoor events during the remainder of 2022 and beyond.
Also, make sure to check out our blog and resources page to keep up to date with the latest trends in ground protection and temporary access solutions.