Ireland's one-stop-shop for temporary access solutions and services.
Ground Protection Ireland provides public and private sector organisations with temporary access solutions and services so that they can achieve their goals in total safety and with minimal environmental damage.
Ground Protection Ireland is the nation's leading provider of ground protection and temporary access solutions.
GPI was founded in 2010 by Malachy Menton and Gareth Flynn and is Ireland's largest independent supplier of ground mats, temporary roads, trackway systems, and event flooring.
We lay the physical groundwork for public and private sector organisations in industries including construction, civil engineering, film and television, live entertainment and events, transmission, transportation, and sport.
At Ground Protection Ireland, we strive to:
Deliver high-quality products to all of our clients
To always remained focused on our clients' needs
To always maintain focus on the quality of our work
To be the employer of choice within the industry
To continue our organic growth through client relationships
Ground Protection Ireland is trusted by: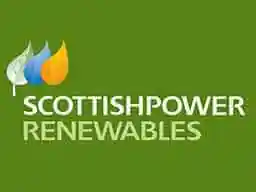 At Ground Protection Ireland, we aim to push the boundaries of product quality, service delivery and customer support to new heights.
'Planning to Completion" Service
At Ground Protection Ireland, we provide a comprehensive service from 'planning to completion'.
We supply, deliver, install, and then recover temporary access solutions nationwide, along with offering project management, design, and health and safety guidance.
In-House Solutions
Ground Protection Ireland does not rely on third-party suppliers.
All of our access solutions, mats and trackways are stored at our headquarters, so our supply chain is not subject to delays or shortages and our clients can buy directly from us.
24/7, Nationwide Service
We offer a 24/7 service to every county in Ireland complete with delivery and installation crews who are on the road full time, operating specialised company-owned vehicles.
This means we can respond to the requests of our customers immediately, no matter when, where or how urgent it is.
Free Onsite Surveys
We offer a free onsite survey to all our customers.
Our project managers will visit the client's location to find out exactly what they need and to help us create a tailormade solution.
This allows us the opportunity to assess the ground conditions & other considerations, map out access routes and plan for any health & safety concerns.
Our clients also receive ongoing support– pre and post-delivery – from both our in-house design staff and our health and safety team.
Partner Benefits
Because Ground Protection Ireland is a sister company of EcoMod Modular Buildings Ltd, any clients who need it can avail of packages that combine total temporary access solutions as well as temporary accommodation solutions.
We currently have over 2500 aluminium track mats in stock and our fleet is still growing.
We are Ireland's largest independent supplier of temporary access solutions.
We have over 40 years of industry experience across our six staff members.
Ground Protection Ireland is the provider of choice for the Irish film & television sector.
Malachy Menton
CEO
Malachy is an industry veteran, who along with Gareth, has built the company into an industry leader. Malachy is also the CEO of our sister company EcoMod, has extensive experience and knowledge of the Irish Market, and is very well regarded throughout the industry.
Gareth Flynn
Operations Director
With over 20 years of experience in the industry, Gareth has led Ground Protection Ireland from a start-up to an industry leader.
If you need a tailored ground protection solution or temporary access solution for an upcoming project or event, get in touch today.