Aluminium Trackway Panels
Temporary Roadways For The Heaviest Industrial Vehicles
Aluminium Trackway Panels are used to create temporary roads that enable the heaviest industrial vehicles to safely access the most challenging environments. They are equally effective as site compounds, car parks, crane pads, and standing areas.
Navigate the toughest terrains with the heaviest vehicles and machinery
Our Aluminium Trackway Panels are unrivalled when you need to access a remote area in a hurry. They provide a flush, uninterrupted and slip-free platform for the heaviest vehicles, plant machinery and people alike.
They are made for wet, boggy and undulating ground conditions and, when connected, form a ground-hugging articulated joint that follows the contours of inclined and uneven surfaces.
When deployed with a hydraulic clamp system, you can install as much as a kilometre of Aluminium Trackway Panels in just three days!
Common Uses Of The Aluminium Trackway Panels
Our Aluminium Trackway panels are primarily used to create temporary roads that enable the heaviest industrial vehicles to safely access the most challenging environments and the most difficult terrain.
This makes them ideal for transmission projects, renewable energy projects such as solar farms and wind farms, construction site compounds and more.
Due to their dual-purpose design and configuration properties, the panels are equally effective as cross-country roads, car parks, crane pads, and standing areas.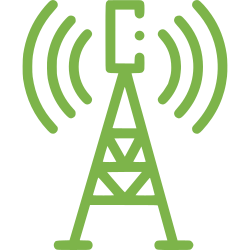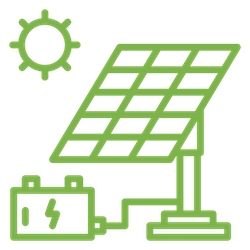 Renewable Energy Projects
Industry Leading Dual-Purpose & Trip-Free Design
The topside of the dual-purpose Aluminium Trackway Panel is low-profile and pedestrian-friendly, while the deeper and corrugated underside is designed to give large vehicles and heavy plant machinery high mechanical grip and all-round traction.
With all cross panels and bolt heads enclosed within the panels, the resulting surface is seamless, unbroken and trip-free. Perfect for soft, wet or inclined ground, the panels connect to form an articulated joint that allows them to follow the outline of undulating terrains.
A single-width (3m) track will support up to 15 tonnes per axle, and the load can be increased with a double-width configuration or other arrangements.
The main function of the panels is to provide a 3.0 metre-wide road capable of supporting loads of up to 15 tonnes per axle. But, because the panels can be installed in multiple configurations, there is ample scope to increase the load-bearing capacity.
Such configurations include single or double-width roadway, fitted with turning circles and passing bays, or large compounds and car parks that facilitate safe and effective passage for people and site traffic and safeguard against expensive restorations.
100% Irish Owned & Operated
Ground Protection Ireland is Ireland's leading provider of ground protection and temporary access products.
Rapid Response Times
All of our products are stored at our Dublin HQ, and we keep high levels of stock on hand so we can provide rapid response times and are not subject to the usual delays or shortages.
Nationwide Support
We provide nationwide delivery and installation services all year-round as well as ongoing support, both pre and post-delivery, to ensure our customers get what they need, when they need it.
Tailor Made Solutions
We offer free on-site surveys to assess your needs. This includes your local ground conditions, projected site traffic and environmental considerations to create ground protection solutions tailor made for you.
Recent projects completed by Ground Protection Ireland.
If you need to provide reliable access for machinery, vehicles or pedestrians across tough terrain, get in touch today.