Heavy Duty Mats For Temporary Roadways
TuffTrak is the ultimate heavy-duty mat for temporary roadways and work pads. Perfectly suited to soft, wet ground, TuffTrak can support industrial vehicles, heavy plant machinery and drilling rigs up to 150 tonnes. 
Heavy Duty Mats That Support Pedestrians, Vehicles and Heavy Machinery
TuffTrak heavy duty mats feature a patented Chevron Traction design and the high-profile side of the mats enhance forward traction for vehicles and machinery while decreasing mud dispersal and minimizing slippage and sideways movement.
The low-profile, pedestrian-friendly underside reduces slips, trips and falls, so it can be installed as a site walkway, depot or work area.
Common Uses of TuffTrak Heavy Duty Ground Mats
Depending on the terrain, TuffTrak heavy duty ground mats can support up to 150 tonnes. They are made from a chemically inert, non-conductive HDPE that cannot be punctured.
This makes them ideal for transmission projects, eco-sensitive locations and sites of special scientific interest (SSSI). TuffTrak mats are particularly popular for projects in the construction, civil engineering and renewable energy sectors. They are also suitable for:
Oil & Gas Sector
Utilities Maintenance
Transmission
Infrastructure
Sporting & Leisure Events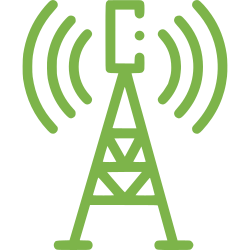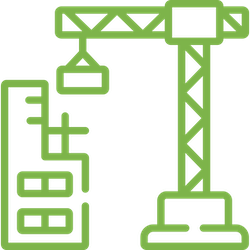 Construction & Industrial Sites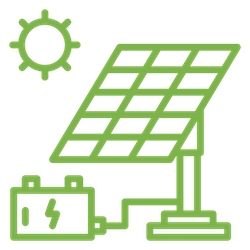 Extremely Strong Support With Maximum Grip Over Even The Trickiest Terrains
The TuffTrak heavy duty ground mats' one-piece solid construction and surface nub design provide an extremely strong support base with maximum grip over the trickiest terrains.
With four connector points at the corner of each mat, TuffTrak offers a range of convenient connection options for various ground conditions and project types.
TuffTrak is also lighter to transport than alternative heavy duty ground mats which means that more mats can be loaded onto trailers, reducing transportation costs.
Manufactured from either 100% recycled High Density Polyethylene or Ultra High Molecular Weight Polyethylene
Chevron traction® surface nub design for maximum grip
Non-conductive, making it ideal for transmission projects
One-piece solid construction for superior strength
Various connection options available for different ground conditions
Low profile surface on reverse side is ideal for pedestrian applications
100% Irish Owned & Operated
Ground Protection Ireland is Ireland's leading provider of ground protection and temporary access products.
Rapid Response Times
All of our products are stored at our Dublin HQ, and we keep high levels of stock on hand so we can provide rapid response times and are not subject to the usual delays or shortages.
Nationwide Support
We provide nationwide delivery and installation services all year-round as well as ongoing support, both pre and post-delivery, to ensure our customers get what they need, when they need it.
Tailor Made Solutions
We offer free on-site surveys to assess your needs. This includes your local ground conditions, projected site traffic and environmental considerations to create ground protection solutions tailor made for you.
Recent projects completed by Ground Protection Ireland.
If you need high quality, heavy duty temporary roadways or if you are planning a construction or transmission project, get in touch.