Ground Protection Ireland

Ireland's leading provider of ground protection and temporary access solutions.
For over a decade, we have specialised in the supply, delivery and installation of the nation's largest stockpile of ground protection and temporary access solutions. With options available for hire & for sale, 24/7 accessibility and nationwide customer service, let us tailor a solution that best suits your needs.
Your one-stop-shop for temporary access systems and ground protection solutions.
24/7 Delivery, Installation & Recovery
Ground Protection Ireland is Ireland's largest independent supplier of ground mats, temporary roads, trackway systems, and event flooring. With a large fleet of fully equipped vehicles and highly skilled team, we offer 24/7 delivery, installation and recovery nationwide.
Ground Mats, Roads & Walkways
Our plastic and aluminium ground mats, roads and walkways protect and preserve even the most vulnerable indoor and outdoor surfaces without leaving a lasting impression.
Access Solutions For Every Industry
We lay the physical groundwork for public and private sector organisations across a wide range of industries including construction, civil engineering, film and television, live entertainment & events, transportation, sport and many more.
Aluminium Trackway Panels
Temporary Roadways For The Heaviest Industrial Vehicles
 Transmission Projects
Site Compounds
Crane Pads
Renewable Energy Projects
TerraTrak plus
Ground Protection For Events And Gatherings
Stadiums & Sports Grounds
Concerts & Festivals
Markets & Fairs
Parks & College Grounds
Ground Mats
Lightweight Ground Mats For Pedestrians & Vehicles
 Pedestrian Walkways
 Temporary Roadways & Car Parks
Event Flooring
 And Much Much More
TuffTrak
Ground Protection For Industry & Construction
Transmission Projects
Construction & Industrial Sites
Civil Engineering
Renewable Energy Projects
CarpetDeck
Versatile, Easy-to-Use, Protective Gym Floor Covers
 Gyms
 Schools
Colleges
 Country Clubs & More
Ground Protection Ireland Is Trusted By: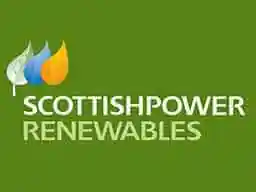 Speak to a project manager about a ground protection solution tailored to you.
Our project managers provide free on-site consultations to find out exactly what you need and to help us create a tailormade solution.
These consultations include:
Assessing ground conditions & other considerations
Mapping access routes
Planning for health & safety concerns
100% Irish Owned & Operated
Ground Protection Ireland is Ireland's leading provider of ground protection and temporary access products.
Rapid Response Times
All of our products are stored at our Dublin HQ, and we keep high levels of stock on hand so we can provide rapid response times and are not subject to the usual delays or shortages.
Nationwide Support
We provide nationwide delivery and installation services all year-round as well as ongoing support, both pre and post-delivery, to ensure our customers get what they need, when they need it.
Tailor Made Solutions
We offer free on-site surveys to assess your needs. This includes your local ground conditions, projected site traffic and environmental considerations to create ground protection solutions tailor made for you.
If you need a tailored ground protection solution or temporary access solution for an upcoming project or event, get in touch today.