Ground Protection For Events And Gatherings
TerraTrak plus is the ultimate single-solution, heavy-duty flooring for protecting natural and synthetic ground before, during and after large-scale events and gatherings. Once it's installed, no other access solutions are required!
Supports Pedestrians, Vehicles and Heavy Machinery
There is no better system available for protecting parks, stadiums and arena surfaces than TerraTrak plus. TerraTrak is used worldwide to conserve natural or synthetic turf while allowing access for vehicles and heavy machinery before, during and after large-scale events such as concerts, festivals, markets and fairs.
This slip-resistant heavy flooring is also pedestrian-friendly. Its distinct overlapping design and locking system provides an uninterrupted and gap-free walkway for workers and patrons alike.
Common Uses of Terratrak plus Ground Protection
TerraTrak plus allows cars, cranes, forklifts and tractors to move quickly and safely throughout parks, stadiums, event grounds and sports grounds for the crucial load-in and load-out stages of any event.
They have been effectively deployed across most of Ireland's most well known venues including the Aviva Stadium, Croke Park, the RDS, and Herbert Park.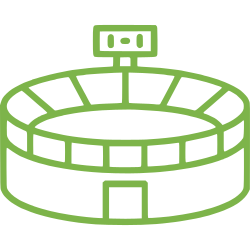 Stadiums & Sports Grounds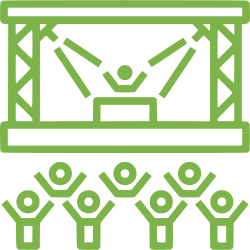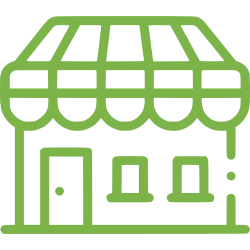 Easy To Install &
As Strong As Steel
TerraTrak plus can be installed by hand. Because the TerraTrak plus panels are assembled in pairs, two workers can cover an area of 2.42m2 (26ft2) with each panel.
The panels are connected by vertical cam-locks comprised of special nylon that is as strong as steel, but neither bends nor rusts. This creates the strongest possible connection between panels, with minimal hassle to install.
Panel Specifications: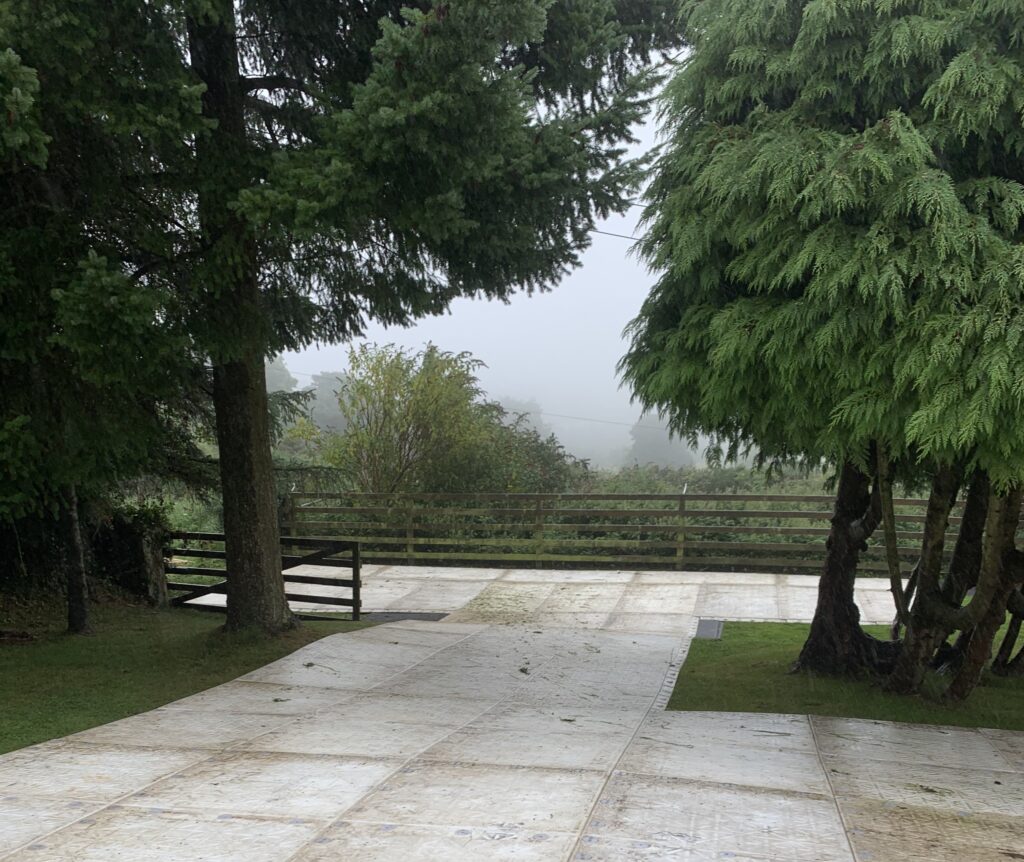 The translucent HDPE plastic panels of TerraTrak plus are permeable to light, water and air, so grass will continue to grow, even when covered for several consecutive days.
The panels are assembled in pairs and can be laid by hand without any tools required.
Ground Protection Ireland has deployed TerraTrak plus at Croke Park, the Aviva Stadium, Thomond Park and the Big Grill Festival (Herbert Park) – perfectly preserving the turf in each location for the duration of its use.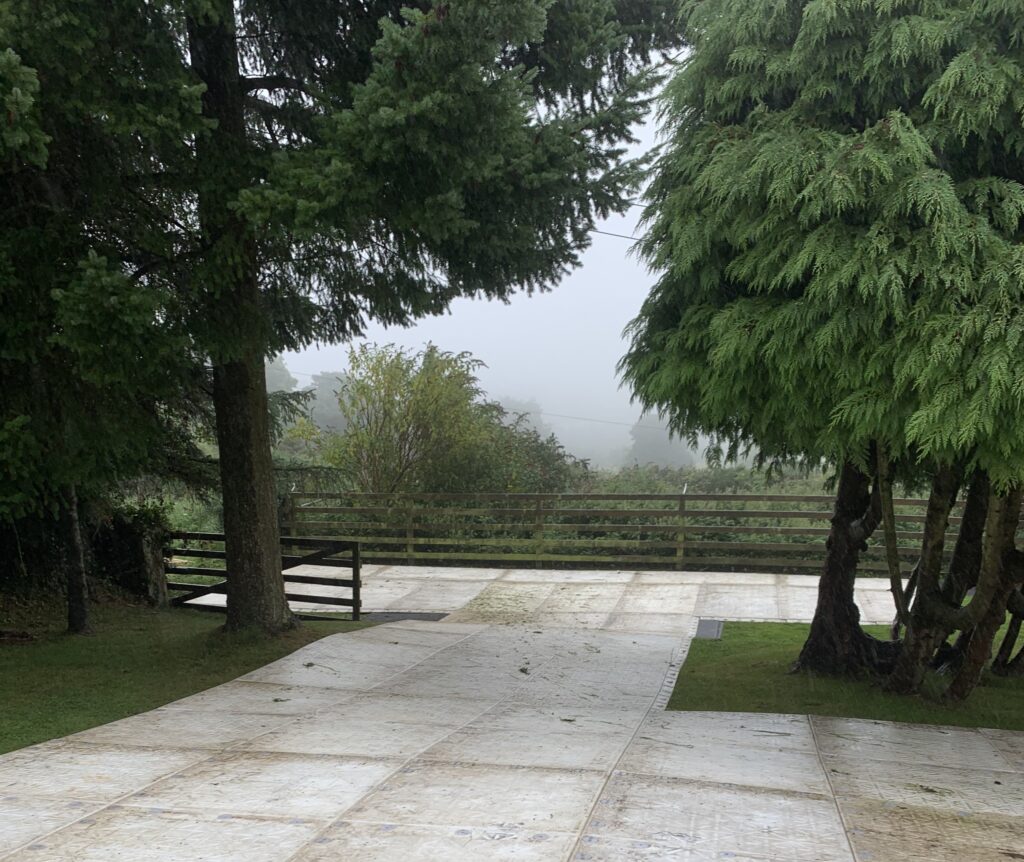 100% Irish Owned & Operated
Ground Protection Ireland is Ireland's leading provider of ground protection and temporary access products.
Rapid Response Times
All of our products are stored at our Dublin HQ, and we keep high levels of stock on hand so we can provide rapid response times and are not subject to the usual delays or shortages.
Nationwide Support
We provide nationwide delivery and installation services all year-round as well as ongoing support, both pre and post-delivery, to ensure our customers get what they need, when they need it.
Tailor Made Solutions
We offer free on-site surveys to assess your needs. This includes your local ground conditions, projected site traffic and environmental considerations to create ground protection solutions tailor made for you.
Recent projects completed by Ground Protection Ireland.
If you are planning a major event, festival, concert or exhibition and need to protect the venue's turf for several consecutive days, get in touch.