At this magical time of the year, festivals and Christmas markets are excellent ways to promote your brand and business. They bring people together and offer learning opportunities while having fun. If you plan on creating a festival, there is no better time than Christmas.
Planning Christmas markets allows you to tap into your target attendees' festive spirits and provide an adventure that leaves your brand imprinted in their memory. You can provide various foods, drinks, and activities that promote the holiday spirit and offer an international experience.
Start with a survey to understand the people likely to attend and determine their wants and needs. Then, ensure that everyone gets what they want, whether it is a connection, great meals or a good day out.
In this article, we explore the essentials of organising Christmas markets and provide tips on making these festive events successful.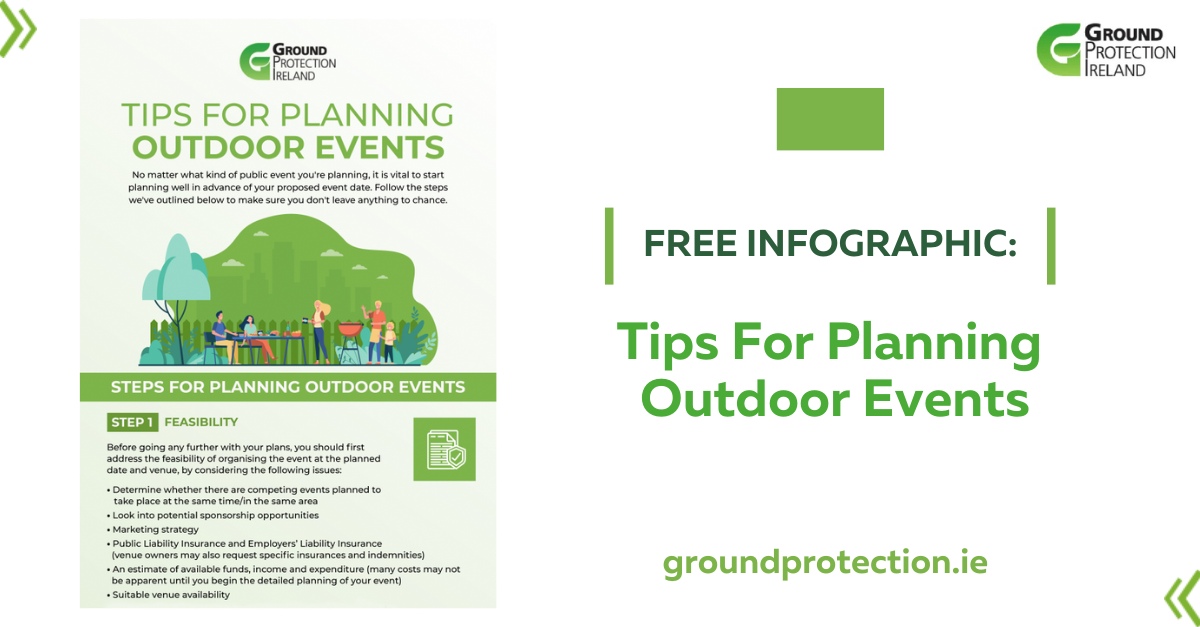 What do your attendees need at Christmas markets?
While your theme, venue size and other factors affect what you will include in outdoor markets, the most important thing is your target audience: you must ensure they find what they need.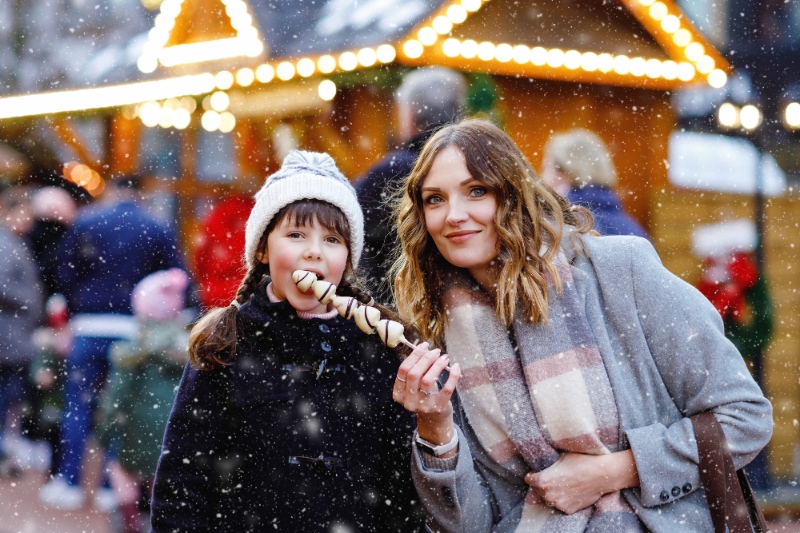 Food
Food and drinks are standard Christmas features, not just in Ireland but all around the world. Refreshments enhance happiness and make every event attendee satisfied.
For your festive markets, it can be a great idea to approach vendors who know the local preferences and share the same ideals as your brand.
Shopping
The festive season is not over until one or two gifts change hands. As such, it is beneficial for your markets to offer the attendees various gift options.
Contact a few unique vendors and ask them to set up cool stalls so they can sell at your event!
Activities
Offering various activities to your outdoor market attendees is an excellent way to provide fun and make the day memorable.
For example, consider an ice-skating rink if the venue allows, or have a Father Christmas photo booth if you plan a family-friendly Christmas market.
Entertainment
Providing entertainment is a good way to boost your audience's energy and good moods.
Select some of the most beloved festive songs and have live bands and musicians perform. Live music gives the event a better vibe than playing music over and over, and a choir performing Christmas carols can be a particularly heartwarming experience for all attendees.
You can also include other entertainment activities, such as art workshops.
Tips and advice for planning Christmas markets
Christmas markets mean giving back to the community
Support a local cause or charity that matters to local people. It will encourage people to come out and also demonstrate your support for the community in which you've chosen to host your event.
Organise a competition
Organising a small competition where attendees can win a few hampers is a great way to attract attendees to your event. Everyone loves freebies and people enjoy trying to win something that can serve as a pleasant memory of the experience.
Coffee and more coffee!
A cup of coffee can be much appreciated in the cold winter weather if you are planning outdoor markets. It will provide the warmth and energy the guests need and can be supplied in festive flavours such as cinnamon or honey-roasted ham!
Christmas markets should be all about…well, Christmas!
Ask all your partners (such as vendors and suppliers) to embrace the festive theme, and make sure you incorporate Christmas decorations and traditions into every aspect of the event. For example, wouldn't an appearance from Santa Claus be a wonderful addition for any children in attendance?
Use a variety of vendors
Using multiple stall holders will help you provide unique experiences for every preference at the event.
Promote as much as possible
Ensure that word reaches a maximum of your target audience. People need to learn that the market is happening in the first place to be able to attend, and they won't hear about it unless you make liberal use of whatever mediums you can to get the word out!
Pick the date early
The earlier you settle on a date for your event, the more attendees will hear about it and be able to attend your event. Pick a date when more people are likely to be out shopping – if your promotional efforts are strong enough, then shoppers will drop by the event on the same day they're getting their Christmas shopping done.
Prepare for the weather
Outdoor markets often rely on good weather, which makes them somewhat tricky to plan in Ireland!
You should make efforts to ensure your event is prepared for bad weather, such as coverings, umbrella stands, or if possible, some kind of outdoor heating system.
Keep your attendees safe
Ensure you follow all local and authority guidelines from medical to safety. For example, if any alcohol is on sale, ensure only legally allowed individuals have access to it, and also ensure there is easy access to first aid equipment and defibrillators.
Christmas markets need unique marketing
Christmas is perhaps the most heavily promoted and advertised holiday in the world. You should strive to make your marketing stand out from the numerous promotions going on during this time of the year. Otherwise, your event will simply get buried in an avalanche of Christmas markets, fairs, concerts, events and public gatherings.
Partner with the best
The people you choose as vendors, sponsors and partners will either make or break the event. Make sure you do your homework during the months beforehand. Research every organisation that you want to be involved in your event and ensure they have a good reputation and are cooperative.
Our temporary access solutions are perfect when planning Christmas markets
Ground Protection Ireland can be one of the partners your Christmas event needs to run smoothly and safely. Our ground protection and temporary access solutions can provide your guests with a safe and orderly way to access your event.
To give your audiences the chance to make merry and freely enjoy the event, ensure that our TerraTrak Plus is the access solution that covers your Christmas market this year. It protects natural and artificial grounds, provides a slip-resistant surface for pedestrians, vehicles and heavy machines, and allows any natural ground to flourish even when covered for days.
And make sure to check out our Ground Mats – incredibly versatile ground protection solutions that allow pedestrians, vehicles and small to medium plant machinery to access and traverse soft and uneven terrains. Perfect for Christmas fairs and markets!
Contact us today to learn more about how our ground protection solutions can play a central role in your festive market this year. Let us also take this opportunity to say Merry Christmas and a Happy New Year from all of us here at Ground Protection Ireland.