Home improvement is on the rise, and this represents a massive opportunity for painters, decorators, builders and landscapers.
According to research by Aviva Insurance Ireland, 1.5 million homeowners spent over €11 billion on home improvements in the first twelve months of the pandemic. In addition, over 861,000 homeowners had plans to undertake further improvements to their homes as we moved into 2021.
Renovating or extending a client's home can be a life-changing experience for them. However, the process of home renovation can be extremely messy and physically disruptive, so much so that it puts some people off completely.
This is a shame because there are many ways that you can minimise the mess and hassle, including using products that are specifically designed for this purpose.
Plus, if you do a great job and leave the property clean and damage-free, it is more likely that clients will recommend you to other people, providing a boost for your business and unlocking new opportunities.
In this article, we'll look at how our Ground Mats can help you to improve the quality and neatness of your work, as well as reduce the physical and environmental degradation of your client's property.
The downsides of home renovation
Home renovation or landscaping projects usually involve various types of machinery and tools being brought in and out of the client's property, disrupting their day-to-day life and generating varying degrees of mess and noise.
Some of the factors that put people off include:
Dust
Noise
Mud
Equipment being dragged in and out
Sofas, carpets, walls getting marked or ruined
Constant wear and tear on floors
Grass, trees and shrubbery getting damaged
Appliances being damaged by dust, debris or collisions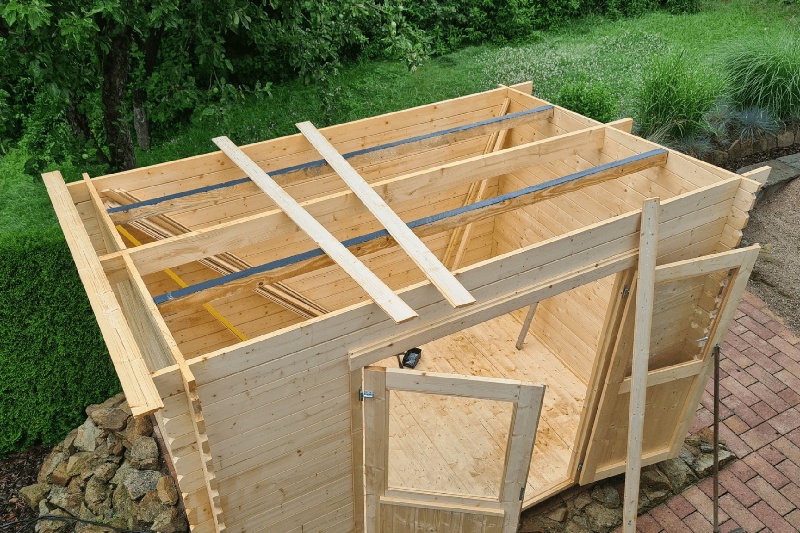 How our Ground Mats can help mitigate this
Ground Protection Ireland Ground Mats are exactly what you need to dramatically reduce the destructive aspects of home renovation for your clients. Made of light but resilient high-density plastic, the mats provide maximum protection across a variety of terrains.
This makes them highly suitable for all kinds of building, renovation and extension purposes, including:
Home extensions
A new shed or garden office
A bigger living room
A new bathroom
An extra bedroom
Creating a new garden
A new remote working space
Before embarking on any renovation or landscaping project, install Ground Mats along the walkways you'll be using to move in, out, and around the property.
They are particularly useful in wet conditions, ensuring that you don't drag muck from the garden into the house. It's also much safer for you and anyone else who might be carrying out work on the property since the mats are made from a slip-resistant material.
If the project requires a skip but you don't want to block access to the driveway, Ground Mats can be placed underneath it to protect the grass below. Your clients will be delighted not to have a large patch of dead grass to deal with afterwards!
How our Ground Mats benefit construction
Versatile and flexible
Ground Mats are endlessly versatile and will support footfall, equipment, and small to medium construction vehicles, regardless of adverse weather conditions.
They are also available to purchase or hire, giving you complete flexibility and better affordability for your renovation projects now and in the future.
Strong and robust
The mats provide a strong support base for people on temporary walkways, and they even allow small to medium-sized plant machinery to traverse soft or uneven terrains.
Depending on the site conditions, the mats can sustain up to 80 tonnes. On softer ground, we recommend loads of no more than 50 tonnes.
Lightweight and practical
Our Ground Mats are exceptionally practical and convenient. Weighing just 39kg, they can be comfortably handled by two people and quickly bolted together without tools.
Their relatively small size makes it easy to transport them to and from the site, and it means they can be stored easily as well.
Environmentally friendly
A recent study found that 14% of people in Ireland have already made plans to renovate their homes to be more sustainable this year, saying that the environment has become increasingly more important to them.
This is a sign that the public wants to engage with their builder, tradesperson, or even local builders' providers regarding how to make their homes more sustainable in 2022 and beyond.
The results of the survey suggest that people are looking for ways to make the renovation process itself more eco-friendly and sustainable – Ground Protection Ireland Ground Mats are composed of 100% recycled HDPE, making them the perfect solution for your environmentally-conscious clients.
Need to protect your client's property?
Our Ground Mats provide a clean, dry, environmentally-friendly way to renovate any home or garden with minimal mess and hassle.
Let us help you meet your ground protection needs so you can meet—and exceed—the needs of your customers.
We have a wide range of products and services designed to help you achieve this, so get in touch with our experienced and dedicated team today.